---
FIND YOUR REU SITE
---
This is a list of the active chemistry division funded REU sites with active NSF awards.
Almost every site has a web page where more information can be obtained. Clicking on each state or city will direct you to the external web page.
If your REU Site is not shown in the map. Please contact us with your site details along with an up-to-date flyer for your site.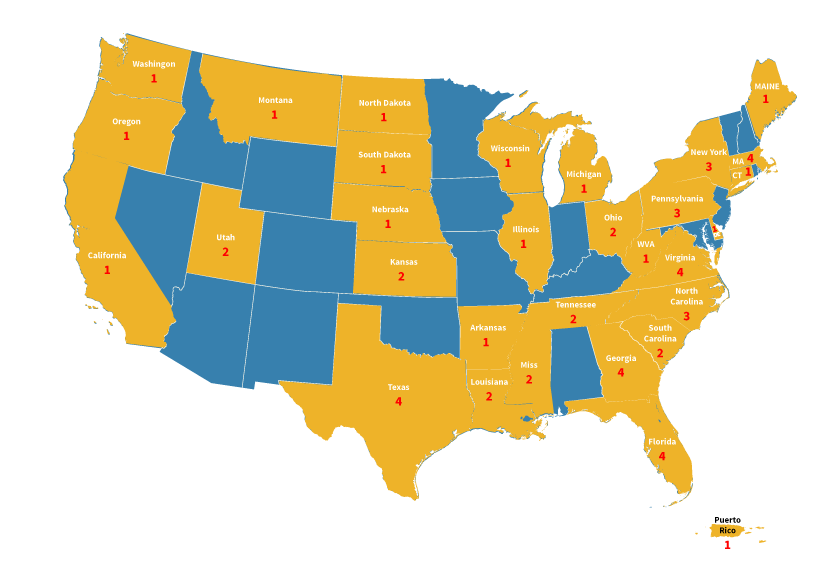 SEARCH BY STATE OR INSTITUTION